Partners
Partners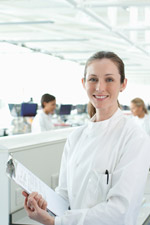 An ambitious growth strategy has been a keystone of Britannia Life Sciences since its inception. Despite our short history, BLS has established a strong track record of growth, both organically and through acquisition.
BLS looks to significantly grow its business over the next five years. A critical component of this growth will be partnering with companies that have complementary expertise, and investing in the people and operations of those companies to bring best-in-class solutions to the marketplace.
BLS strives to be an ideal strategic partner for high-potential companies, seeking to leverage the combined capabilities of it and its partners to grow together and ensure success.
We continue to be interested in opportunities that align with our overall strategy. Please get in touch to discuss opportunities to work together. We look forward to meeting you.
Building Scale
Building scale within our existing verticals with a focus on safety assessment and laboratory testing capabilities in new industries.
Geographic Extension
Expand our footprint to ensure we can fully service global clients across multiple regulatory environments (Americas, UK, Europe, GCC/Middle East and ASEAN/China).
Services Expansion
Broaden our service capabilities in related/adjacent areas of our business to better meet the needs of existing and future clients.