About Us
About Us
Britannia Life Sciences is the ideal strategic partner to help you see your product through from early stage development to successful market launch.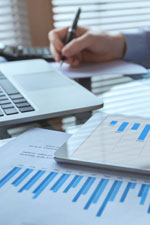 Britannia Life Sciences is a vertically diversified product development, quality assurance and safety & regulatory compliance company supporting clients in the CPG, cosmetics, household goods and nutraceutical industries. We serve a diverse customer base that includes some of the world's most notable multinationals, retailers and brands. We are able to provide services to both blue-chip and SME clients alike, with a 'one stop shop' service model to support you every step of the way.
Based in the UK, BLS' service offering spans every stage of the product development value chain to help our clients develop and launch high-quality, authenticated, and compliant consumer products around the globe.
At every stage of the value chain, we partner with our clients to develop, test, validate, and distribute market-leading products. An uncompromised commitment to quality and safety is at the very core of everything we do, allowing us to create and cultivate relationships with clients, consumers, and regulators alike
An experienced management and operating team combined with our laboratory and technology platform are adaptable across a multitude of industries and geographies. Our strategy is to use this expertise, along with our relationships with clients, suppliers, industry groups and regulators to continue to grow our platform through both expansion and acquisition.