Investors
Investors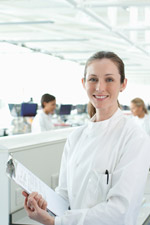 Britannia Life Sciences has established a unique position at the epicentre of some of the world's most attractive markets. We are currently servicing a diverse customer base and are strategically positioned to capitalize on growth opportunities in new markets and geographies. Our licenses, accreditations and experience allow us to provide our clients with an integrated service offering across the product development value chain.
An experienced management and operating team combined with our laboratory and technology platform are adaptable across a multitude of industries and geographies. Our strategy is to use this expertise, along with our relationships with clients, suppliers, industry groups and regulators to continue to grow our platform through both expansion and acquisition.
Please get in touch to discuss opportunities to work together or to learn more.
For more information please contact sarah@britannia.life